Commercial & Industrial Buildings
Eastern Wisconsin Commercial Building Construction
KSI Construction specializes in both wood and steel frame buildings, giving you the ability to choose the option that better suites you and your company's needs. We will work with you to create a space that motivates your employees to do their best and take pride in what they do and show your customers that they are in good hands.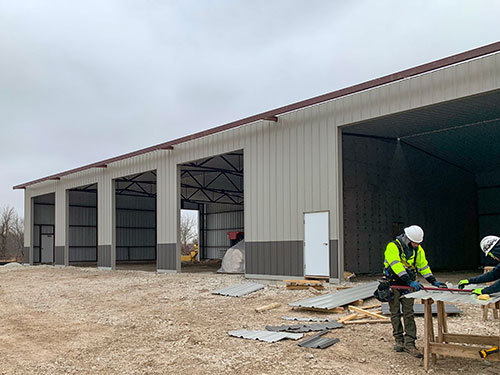 Engineered Steel Buildings
Steel frame buildings are stronger and provide more usable square footage than wood frame buildings. All steel construction allows for up to an 80 foot clear span. Steel rafter systems accommodate more insulation for improved energy efficiency. For buildings over 50 feet wide, the cost of a steel framed building compares favorably to wood frame.
KSI metal buildings are engineered to withstand Wisconsin's harsh weather outside and wet environments inside. Our buildings are constructed with galvanized purlins to prevent rust. The rafter systems feature flush columns and girts to maximize usable floor space. This also provides the option of complete interior sheeting coverage, allowing for full washdown.
Most engineered steel building components are manufactured specifically for your project, with minimal customization required on-site, allowing for rapid construction.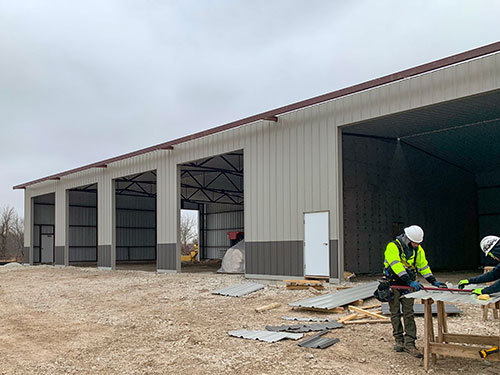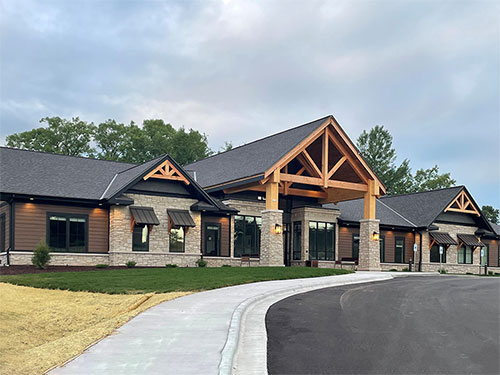 Wood Frame Commercial Buildings
Wood frame buildings offer more versatility within the structure than steel frame buildings. Decorative features and exterior design options can easily be added to customize the look of your building. For smaller structures, wood frame buildings are typically more cost effective than steel as well.
Commercial Construction Services
Commercial Building Project Photos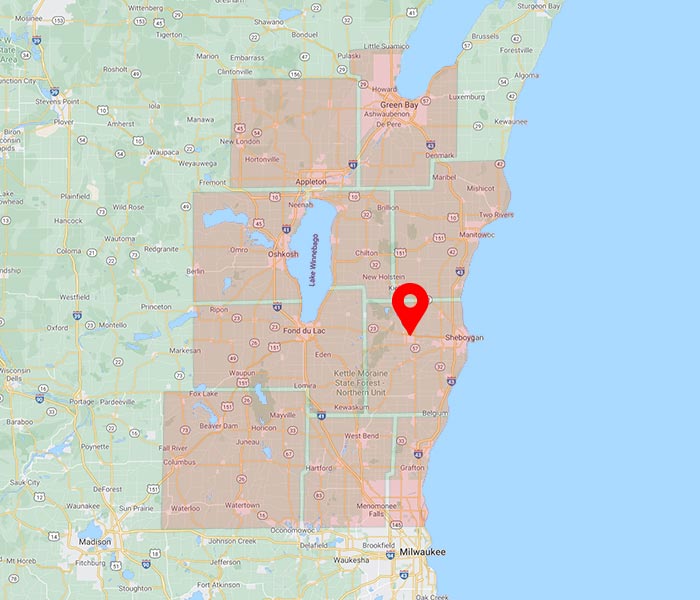 KSI Construction Service Area
Located in Plymouth, Wisconsin, our construction service area includes the following Eastern Wisconsin counties: