Agriculture Construction Services For Eastern Wisconsin
Concrete Feed Slabs & Bunkers, Engineered Metal Buildings & Excavating
Agricultural Concrete Construction
KSI concrete construction stands the test of time. Our proprietary concrete mix is up to 25% stronger than industry standard. We perform thorough site prep using laser guided equipment for grading and pouring concrete, rather than inaccurate grade sticks and trim lines. Mechanical compaction is done with a vibrating drum CAT Compactor to prevent settling and cracking that can plague large concrete slabs. We are proud to design and construct rugged, durable concrete structures that can withstand the rigors of Wisconsin weather and farm life.
Concrete Feed Slabs & Silage Bunkers
KSI concrete feed slabs and silage bunkers are engineered for strength and to minimize acid corrosion from silage by facilitating proper drainage away from the sidewalls. Our unique shoulder wall construction provides strength and is designed to protect your tractor's tires and rims. We can retrofit deteriorating older bunkers with new shoulder walls to extend their lifespan.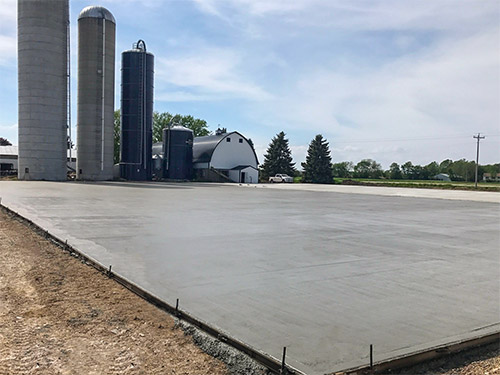 Residential & Commercial Concrete
KSI Construction provides quality, timely concrete construction services for homes and commercial projects. We do not pour building foundations but provide all types of concrete flat work: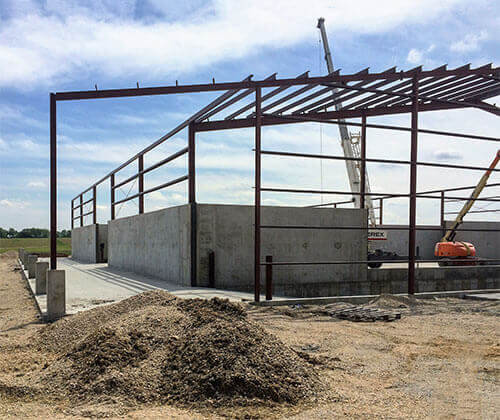 Metal Building Design & Construction
Steel frame buildings are stronger and provide more usable square footage than wood frame buildings. Steel rafter systems accommodate more insulation for improved energy efficiency. For buildings over 50 feet wide, the cost of a steel framed building compares favorably to wood frame.
KSI metal buildings are engineered to withstand harsh weather and the wet environments typical on Wisconsin dairy farms. Our buildings are constructed with galvanized purlins to prevent rust. The rafter systems feature flush columns and girts to maximize usable floor space. This also provides the option of complete interior sheeting coverage, allowing for full washdown. As an added benefit, the flush metal sheathing prevents bird damage to insulation and allows for unobstructed air flow to ridge vents.
KSI specializes in designing and building rugged barns and sheds specifically for large Wisconsin farms. Our structures are typically built on 12 foot high concrete walls to allow traffic from heavy farm equipment without damage to trusses. Steel construction allows for up to an 80 foot clear span without adding significant cost.
Excavating & Specialty Construction Services
KSI provides complete building solutions for Wisconsin farmers, including:
Excavating & Earth Removal Services
Manure Pit Excavation
Crane Services
Warehouse Construction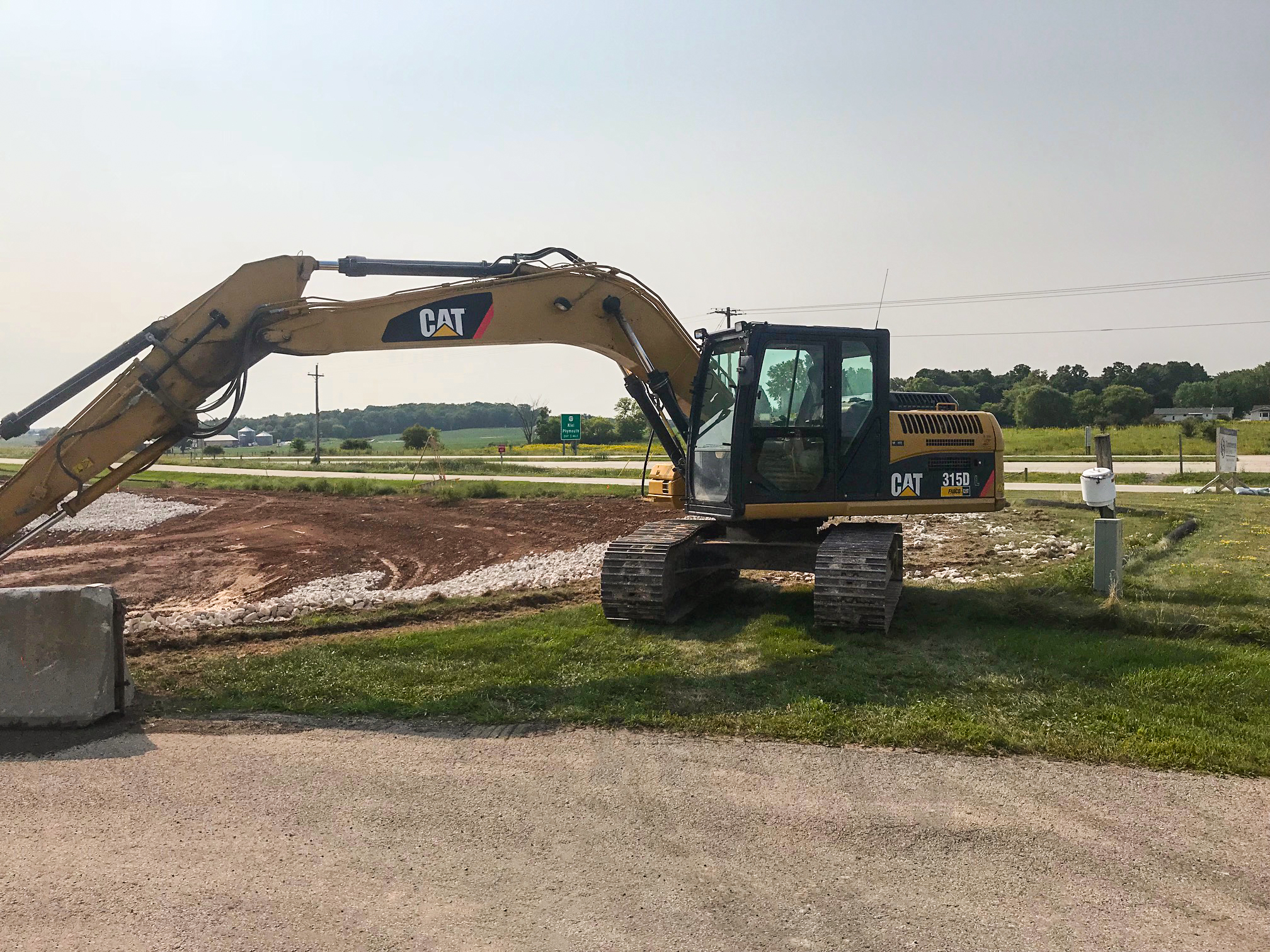 Engineered Metal Buildings, Barns & Sheds
KSI engineered metal buildings are designed to meet your farm's unique needs. Most components are manufactured specifically for your project, with minimal customization required on-site, allowing for rapid construction. We build all types of engineered metal building, with deep expertise in ag construction.
GEA Farm Technologies Herd Management Equipment
KSI Supply is a GEA Certified dealer, offering a full range of herd management products:
Free Stalls
Headlocks
Gates
Feed Fences
Cow Routing Systems
Separation Fences
Calf Pens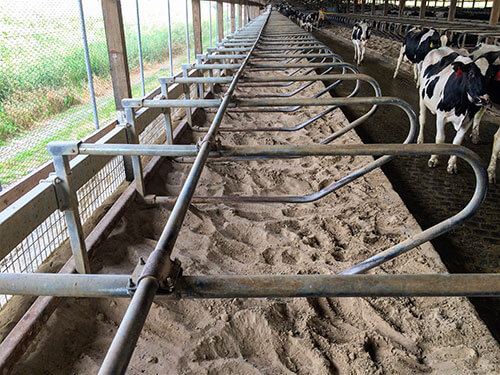 KSI Construction Service Area
Located in Plymouth, Wisconsin, our construction service area includes the following Eastern Wisconsin counties: